Asbestos roof replacement
Services: Project management and design
Benefits:
Improved site safety.
Provided access to previously restricted access areas.
Alleviated local community and tenant concerns.
Ensured site met WH&S, environmental and government regulations.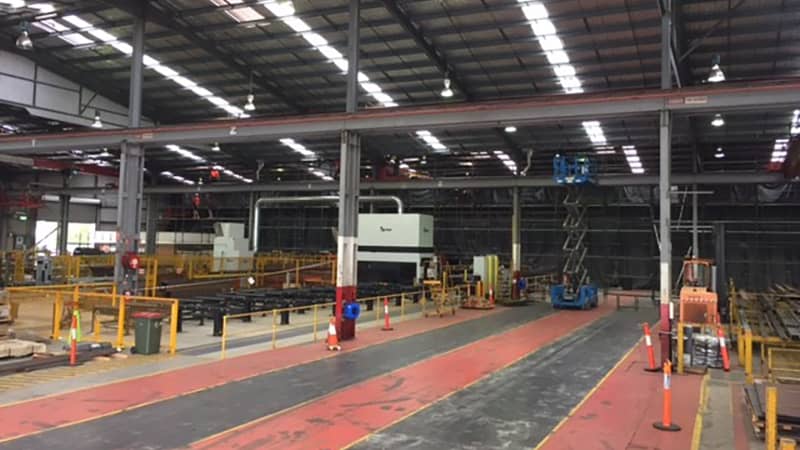 Project overview
Nutbrook Group was engaged by GPT to manage works replacing an asbestos roof on an industrial warehouse in Wetherill Park. The 20,500m2 roof was at its endof- life and in danger of becoming a risk.
Our approach considered the dilapidated state of the roof and the contaminated insulation of the underside of the roof sheeting. Other complicating factors were the inoperative roof exhaust vents and the non-compliant roof access system for essential maintenance.
If not corrected, these faults were a safety risk, likely to cause further weakness in the building structure.
Our solution needed to be compliant and efficient, ensuring GPT met its obligations under Work Health and Safety (WH&S) legislation and any risks were removed.
Approach
We applied our specialist knowledge in developing an asbestos removal strategy, providing comprehensive budget estimates so GPT could gain business case approval for the capital expense.
We assessed suitable roof replacement options, ensuring our solutions included non-asbestos materials, a review of the smoke exhaust vents and the roof access, egress and walkways along with decontamination of the internal asbestosclad toilet block.
Our recommendations focused on implementing environmentally sustainable development practices.
We engaged the services of a specialist occupational hygienist and asbestos removal contractors, working closely with them to develop an asbestos removal strategy that was safe, efficient and compliant.
We reviewed the existing Asbestos Management Plan and Hazardous Materials Risk Assessment and incorporated these recommendations with our own expert knowledge.
By working closely with all stakeholders during the project, we ensured minimal disruption to the site's tenants. Safety was a critical focus throughout the project due to its high-risk nature – working with hazardous materials, at heights and within tight time constraints.
The benefits
The successful roof replacement ensured that over 100 smoke louvers and new controls were repaired and reinstated.
It provided a safe working environment with reduced risk to tenants and visitors, plus opened access to previously restricted asbestos areas.
In addition to alleviating local community and tenant concerns, the roof replacement project ensured that obligations under the WH&S Act, environmental legislation and local, state and federal regulations are all met, both during the works and on completion.