Outdoor dining precinct upgrade
Service: Project Management and Engineering Design
Results:
Creative solution to an extremely complex project.
Delivered on time and on budget.
No impact to building access or tenants.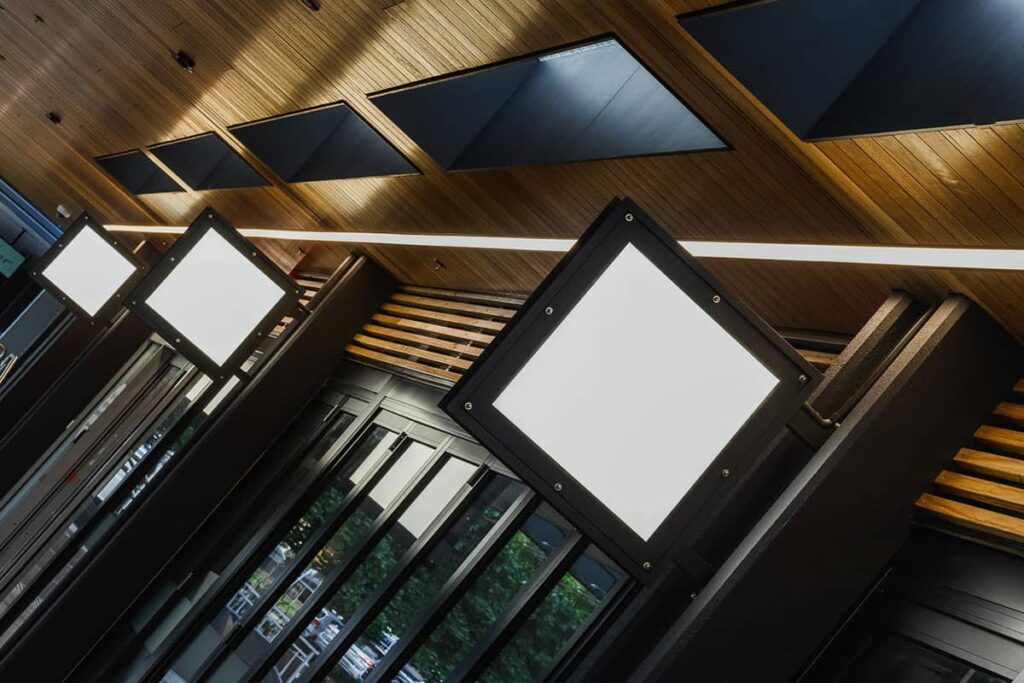 Project overview
QIC engaged Nutbrook Group for engineering design and project management services of its new outdoor dining precinct in Park Street. The goal was to reactivate an under-utilised area of the site, increasing the retail exposure.
Our approach
With the site located in the centre of a bustling district the proposal was complex, requiring a creative design and a well-planned, structured approach.
A more unique challenge was demolishing the site's existing steps to create level access to the new outdoor dining area. The original steps formed part of a flood barrier, and local council engineers were concerned about the danger of flooding once they were removed.
We worked closely with the local town planner and council to review the project plans and alleviate council concerns. Council permission was granted after we reworked the design with a clever addition – a concealed floodgate which was sunk in to a new 1.6 metre concrete pit in the carpark level.
The floodgate was constructed with tight tolerances, as the slightest error would mean the barrier wouldn't raise in the event of a flood. It was a novel solution.
The benefits
We overcame many challenges to deliver a high-quality result. The existing steps were replaced with a concealed, self-actuating flood gate to maintain a flood barrier while allowing level access to the area.
The new precinct features structural steel awnings, glass skylights, outdoor heaters and automatic blinds. It has new energy efficient LED lighting, hydraulic and fire services and a drip irrigation system.
Our approach delivered a result precinct that met the client's brief and gained council approval. Staging the project meant there was minimal impact to the building tenants and pedestrians over the 10-month construction period.