Transgrid
10-year capex planning
Capital Expenditure Review
Identified, rated and estimated costs for over 3,000 issues across 7 sites over the next 10 years.
Our team of engineering experts worked together to assess and prioritise issues and requirements at every site.
The review created a strong foundation on which plans could be made to prepare and budget for the costs associated with a 10‑year term at each site.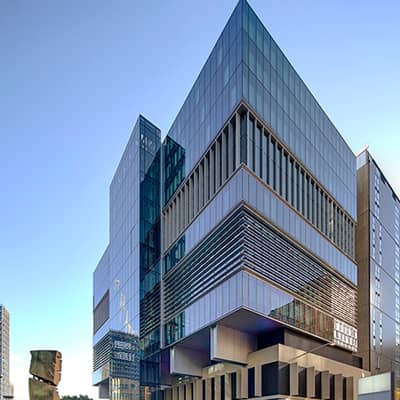 Project overview
BGIS engaged Nutbrook Engineering Group to complete a Capex review on behalf of electricity transmission network, TransGrid.
TransGrid operates over 13,000 km of high voltage transmission wires in NSW and the ACT, with connections to Victoria and Queensland. Our review focused on its seven depot sites, providing a 10-year Capex plan and validating the FP&E (fixed plant and equipment) asset register at each location.
Our Approach
The review involved a comprehensive investigation of seven TransGrid depots, located across metro and regional NSW. This mix presented a unique entanglement of existing crown land structures and modern code compliance requirements.
The depth and complexity of the project required a multidisciplined approach. Our team of technical experts were deployed to each site, providing detailed reports that encompassed building and fabric, mechanical (including BMS), electrical (including light and power), security, fire protection, hydraulic services, and a BCA report for every location.
When inspecting the site, our team methodically prioritised the works or upgrades required. We didn't simply identify the issues – our reports provided solutions, including the estimated costs and timeframe for the work plus improvements that could be made to increase sustainability across each site.
The benefits
Our review gave TransGrid a complete view of the condition, issues and costs associated with a 10-year term at each facility. This information meant TransGrid could approach their planning with significantly more accuracy and risk mitigation strategies, was able to prioritise works in a structured way and had more confidence in the integrity of both their facilities and the associated capital budgets.
"TransGrid's non-network property business engaged Nutbrook to carry out audits across its depot and office facilities, which formed the basis of our revenue reset submission, and 10-year capex plans.
Nutbrook's audit team were extremely thorough, identifying, describing, recommending actions, risk rating, and estimating costs for over 3000 issues, 7 sites, across 10 years.
The audit reports are extremely user friendly, enabling us to search by site, issue, risk, year, etc, so we could easily work out our long-term Capex and Opex plans. Importantly, the audit reports went to the level of detail of identifying the source of risks (for example, compliance issues – identifying the relevant standard).
Nutbrook delivered within the requested timeframe and were very approachable during workshops. The audit team also identified sustainability opportunities and improvements across the sites, which is valuable for our ESG strategy.
I would have no hesitation using Nutbrook again or recommending the team."
Suzanne Westgate
Manager, Workplace & Facilities, TransGrid