Main switchboard replacement
Service: Project management
Results:
Successfully replaced two main switchboards, associated consumer mains and multiple tenant metering panels.
Managed tenants through numerous shutdowns with minimal impact.
Addressed changing Covid-19 restrictions in a live shopping centre environment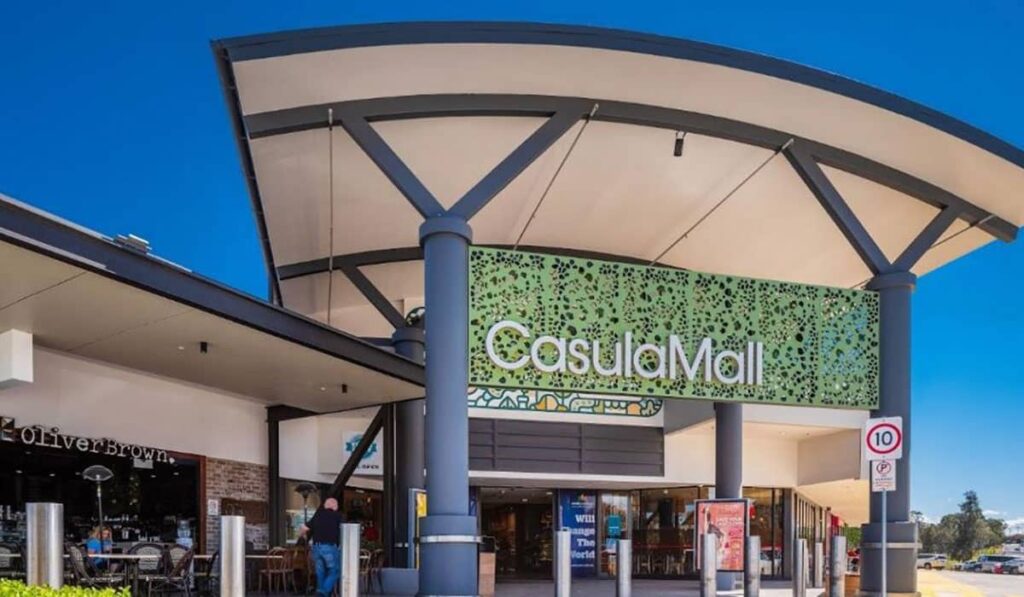 Project overview
AMP Capital (AMPC) engaged Nutbrook Group to manage the replacement of two main switch boards (MSBs) at the Casula Mall Shopping Centre, ensuring it complied with current standards.
The existing MSBs were at end of life and AMPC was using the opportunity to tidy the existing electrical infrastructure with the goal to improve maintenance and efficiency of the site while providing room for future improvements and sustainability objectives.
Our project engineer was able to bring a detailed electrical engineering understanding to the project, identify issues with the consultant's concept design and plan for additional spatial requirements we believed would be required during construction.
Our approach
The project was carefully planned to accommodate works of this nature in a live shopping centre environment. We liaised closely with AMPC and their tenants to ensure minimal impact on their trading schedules, particularly as many of them have extended operating hours (including Coles, Aldi and a 24 hour Kmart store).
The first issue we addressed was the limited space in the switch room to house the upgraded equipment. This meant demolishing the adjacent amenities room to create a new, larger space.
Our prior experience in projects of this nature meant we foresaw the potential need for additional switch room space over and above the consultant's design. We informed AMPC of this likely design issue in advance, ensuring there was a solution when the problem arose during the construction stage and the impact on the project was minimised as much as possible.
The process of transferring the submains to the new MSB was managed in a staged approach, and we provided temporary backup generators to ensure continuous service during shutdowns.
With outdated labelling and congested electrical cabling in the existing switch room, we again called on the technical knowledge of our team to identify circuits and recommend processes for relocating earthing.
We also worked closely with the head electrical contractor and the supply authority to resolve the issue of restricted space in the chamber substation, installing a platform over the cables, allowing us to connect the new consumer mains and maintain safe clearances.
The benefits
We delivered two new MSBs and consumer mains, and an enlarged and compliant switch room with the project coming in under the total allocated budget (including contingency) – largely due to our team's technical knowledge and intimate involvement in all stages of the project.
This knowledge and level of involvement helped reduce the impact of change in the project's scope, keeping the timeline on track and delivering an efficient new electrical infrastructure system.
Works were carried out with minimal impact to the centre's tenants and customers.